Max2Play Premium License for HiFiBerry and Bang & Olufsen Create Maker Contest
Max2Play Premium License for free for all participants of the HiFiBerry and Bang & Olufsen Create Maker Contest. (Attention: Only valid during the contest)
Maker Contest 2017
Inspired by the creative audio and DIY community, HiFiBerry and Bang & Olufsen Create want your projects for their "Maker Contest 2017".

Max2Play supports the event as an official software partner and we would be very happy if many of you participate. All you need is a sound card from HiFiBerry and Max2Play. You can submit your projects starting June 26th, so make sure you have everything you need to realize your HiFiBerry project.

For more information on the terms and conditions and the prizes, please visit our Max2Play blog or HiFiBerry.com/maker-contest.

To get the full potential of Max2Play for your project, all contestants will receive a test license for the duration of the contest. With this license you can use all features and premium plugins of Max2Play unrestricted..
What is Max2Play?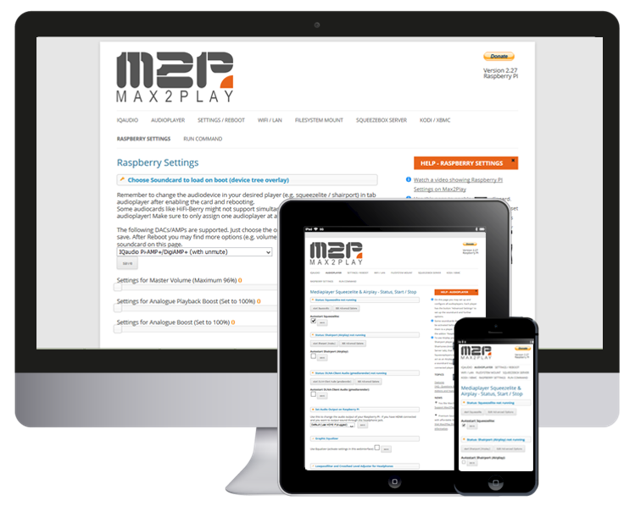 Managing your Raspberry Pi has never been easier. With the Max2Play operating system you can gain easy control of home-entertainment projects (e.g. 1-Click-Installer for Multiroom-Audio). You can comfortably configure all services in the clear web interface with only one click - without programming skills. Max2Play also automatically adapts to the size and the language settings of your web browser. Thus, the usage becomes a child's play even on the smartphone!
Download Max2Play for free!
Access Over 10 Exclusive Premium Plugins
The amount of Max2Play Plugins is steadily growing. Today we already offer more than 30 Plugins for Max2Play, more than 10 of them are Premium Plugins, e.g.:
Bluetooth Plugin
Raspberry Pi Touchdisplay Setup
Multisqueeze
SD card protection
FHEM extension
Accesspoint extension
Raspberry PI settings for audio output devices & performance options for CPU
Overview of the Max2Play Plugins
Become Part of the Max2Play Community and Support the Further Development
The project is backed by the premium licenses. By buying a premium license, you support the development of new Plugins and the further development of already existing plugins.
Receive our Max2Play Premium Support
As Max2Play premium license owner, you receive our premium support. All your questions are answered here. There, you get the support you need. Your forum profile will also be marked with a premium license owner symbol. You are also very welcome to get in touch with us and share your ideas for new Plugins:
Updates und Beta Tests
Generally, we release updates every 2 to 4 weeks. As a Max2Play premium license owner, you try new Plugins in beta status before they are released and share your experience with us. Additionally, you get an email update every three months about all the new features.
Max2Play for Audio Solutions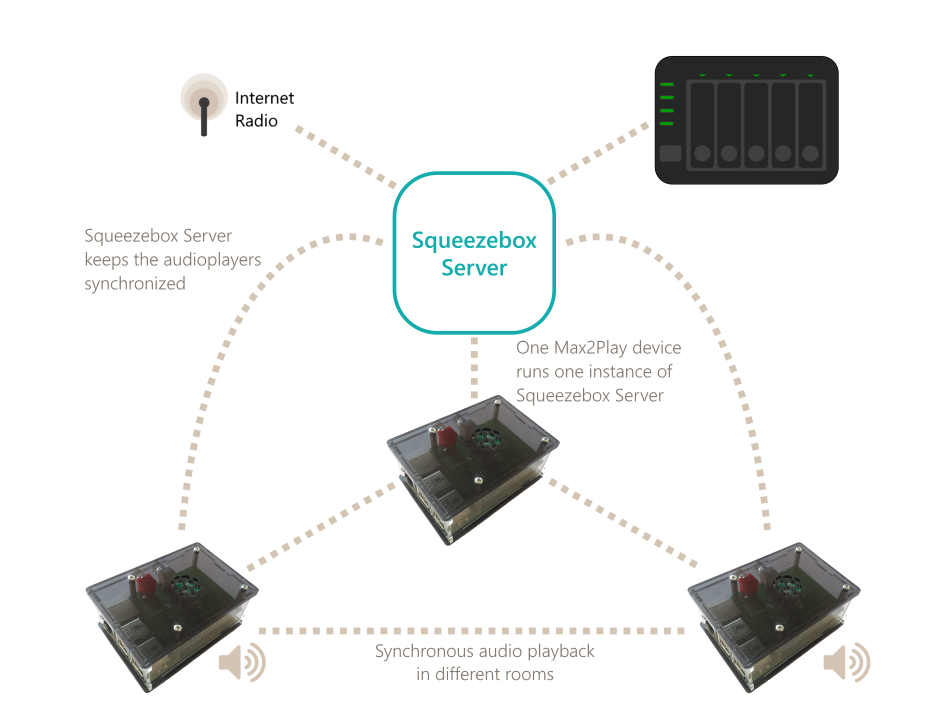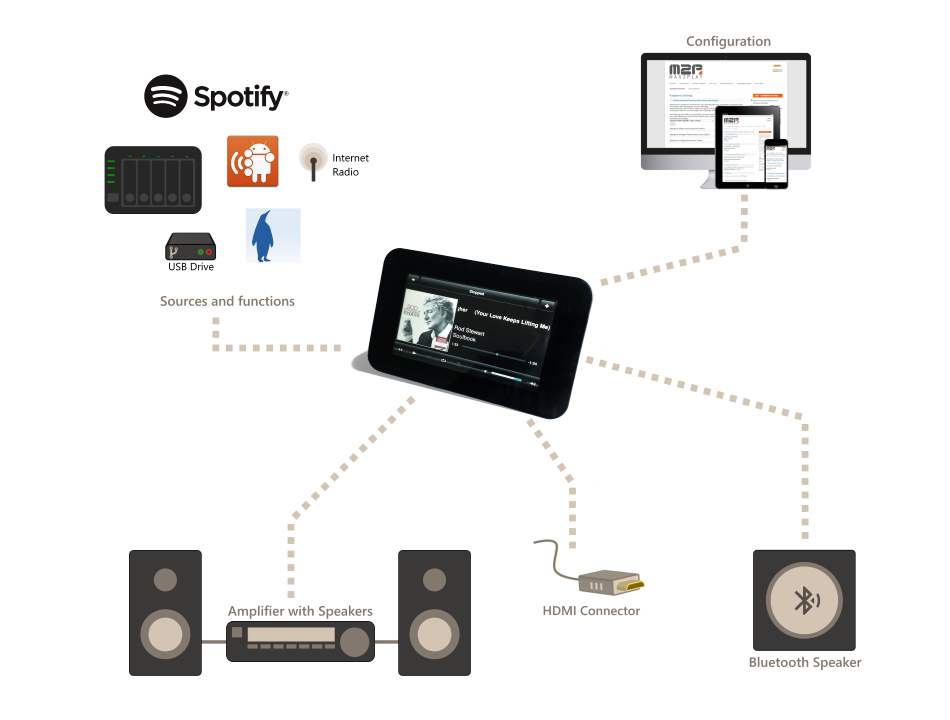 Manual for setting up your Premium Max2Play License
Enter your email address in the menu "Settings/Reboot".
Use the exact email address that you have used for your purchase in our Max2Play Shop. Now, just click "save" and you can use all features.