Product Description
Details
This bundle is a Max2Play solution simulating the previously available Logitech Squeezebox Touch Player. Attention! This bundle requires drilling and soldering!
Components
Raspberry Pi
Raspberry Pi case for 7" Display
7" Touch-Display
High-quality power supply (Micro-USB slot)
HiFiBerry sound card of your choice
Class 10 MicroSD card with preinstalled Max2Play Image
Drilling Template for chosen sound card
Pin strip for soldering on HiFiBerry DAC+ and Digi+ models
| | | |
| --- | --- | --- |
| Raspberry Pi 3 | | Raspberry Pi 3B+ |
| | | |
| The Raspberry Pi 3 Model B creates a combination of speed, features and near-infinite potential for personal, enthusiast, and educational projects. Bluetooth and WiFi are onboard features and do not require additional hardware. | | The Raspberry Pi 3 Modell B+ with improved WiFi- and Bluetooth modules. A powerful combination of performance and functionality, based on the newest Broadcom BCM2837B0, Cortex-A53 (ARMv8) 64-bit SoC with 1.4 GHz. |
| | | |
| --- | --- | --- |
| HiFiBerry DAC+ | | HiFiBerry DAC+ Pro |
| | | |
| The HiFiBerry DAC+ is an allrounder with all the import features that offers an optimal sound experience as a digital to analogue converter. | | The HiFiBerry DAC+ Pro is a high-end sound board, offering hardware volume control and a high-quality chip set for powerful, premium sound results. |
| | | |
| --- | --- | --- |
| HiFiBerry Digi+ | | HiFiBerry Digi+ Pro |
| | | |
| The HiFiBerry Digi+ HiFiBerry Digi+ is a high-quality S/PDIF output for the Raspberry that supports up to 192kHz/24bit. | | The HiFiBerry Digi+ Pro is a high-quality S/PDIF sound card for the Raspberry Pi and a high-end version of the HiFiBerry Digi+ with various customization options, e.g. the addition of a BNC port. |
HiFiBerry AMP2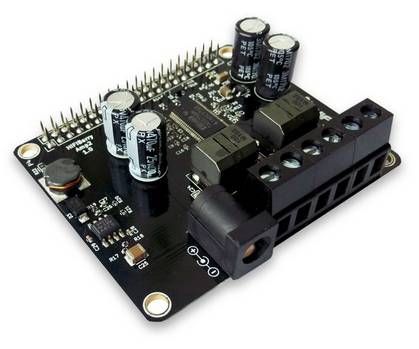 The new generation of HiFiBerry amplifiers with stereo HD sound and up to 60 watts output power lets you use nearly any passive speakers available thanks to the improved support of between 4 and 8 ohms impedance.
Raspberry Pi 3 Power Supply (2,5A)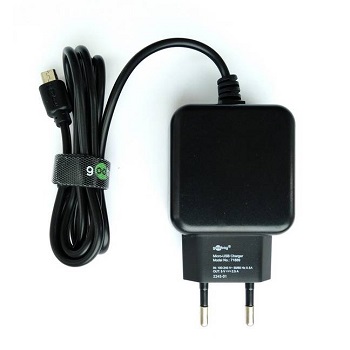 For usage of the Raspberry Pi 3 we suggest the 2,5A power supply.
The power supply has a EU-compatible plug.
Selection of the Max2Play License
With the purchase of this product you receive an additional Max2Play premium license (3 month term)*. You also have the possibility to purchase a 1-year, 2-year or 5-year license. The premium license offers further plugins for more features and extensive support.
*
Important!
There is no automatic extension of your license. You are free to renew it during or after the license period. Owners of the Max2Play Premium License get exclusive news about Max2Play, concerning new features and Plugins. The amount of Plugins is continuously growing.
Here you will find an overview of all the Max2Play Plugins
Step-by-Step Manual
For the steps required to
set up the system
, we have made an Instructable with thorough descriptions and guidance, additionally, you can consult the
assembling manual
.
We ship the bundle as an assembly kit meaning you have to drill two holes for the DAC+ ports into the case. Additionally, you have to solder a pin strip onto the DAC. Both, the pin strip and the template for the drill holes, are part of the delivered components.
Additional Information
Reviews
Customer Reviews (2)
Fucked it up at first, but got it working in the end... :-)

Review by

Stig

[To put it in perspective: I don't have prior experience with Raspberry Pi systems or similar - I just purchased this kit to have another Squeezebox in my setup, not to play with Raspberry Pi or software]

I purchased the kit with the HiFiBerry Digi+ Pro digital output soundcard.

Some troubles getting it to work. Found the the instructions on the instructables site to be confusing to follow and also I apparently changed some settings on the included SDcard I shouldn't have touched. I didn't succeed getting it to play sound until I had received a 2nd pre-configured SDcard from max2play. But then I also finally got it working.

The screen is not impressive. It is bigger than on the original SBTouch, and has better contrast, brightness and colors. Viewing angle also seems a bit better from the sides, but worse from top. I say the screen is a step forward from the original in most regards, but I would happy throw some money after a better screen comparable with those you find on popular tablets and "phablets" if there was such an option.

The UI has just a few rough edges, but it is generally very similar to SBTouch and the devices plays perfectly.

Note, since this is not a Logitech product, you cannot connect it directly to mysqueezebox.com. You have to connect it to a local LMS server (optionally running on the device itself, but I haven't tried that). You can still via LMS access your mysqueezebox account if you for example need it to access favorites in the cloud, but for Spotify to work you need help from a 3rd part plugin on LMS (Look for M. Hergers excellent new Spotty plugin, currently in beta but works well).

Also compared to an original SBTouch you'll miss a remote control. However, everyone uses phones or tablets today instead anyway, right? (Posted on 25/06/2017)

Very satisfied

Review by

Micha

I'm very satisfied with my HiFiBerry DIsplay Bundle. I've been using it for a couple of months now and I have never had a problem so far.
Great Bundle, I love Max2Play! (Posted on 24/01/2017)
Product Tags
You may also be interested in the following product(s)