Raspberry Pi 2,8" Touch Display Bundle with Max2Play
Application: Max2Play solution simulating the former Logitech Squeezebox Touch Player.
This Bundle is a Max2Play solution simulating the Logitech Squeezebox Touch Player: - displays, which song is currently playing - control and selection of songs or radio stations with the display - sound output via HDMI or Audiojack - simple integration of external memory (e.g. NAS) - Multi-Room Audio
Components
Raspberry Pi
Raspberry Pi Case for display
2,8" Touch-Display
Power supply (Micro-USB jack)
Class 10 microSD card with preinstalled Max2Play Image
| | | |
| --- | --- | --- |
| Raspberry Pi 3 | | Raspberry Pi 3B+ |
| | | |
| The Raspberry Pi 3 Model B creates a combination of speed, features and near-infinite potential for personal, enthusiast, and educational projects. Bluetooth and WiFi are onboard features and do not require additional hardware. | | The Raspberry Pi 3 Modell B+ with improved WiFi- and Bluetooth modules. A powerful combination of performance and functionality, based on the newest Broadcom BCM2837B0, Cortex-A53 (ARMv8) 64-bit SoC with 1.4 GHz. |
| | | |
| --- | --- | --- |
| White Case | | Black Case |
| | | |
| White case for Raspberry Pi 2 or 3 and a 2.8'' Display | | Case suitable for the Raspberry Pi 2 or 3 and the 2,8'' Display. The case comes in a black color. |
Raspberry Pi 3 Power Supply (2,5A)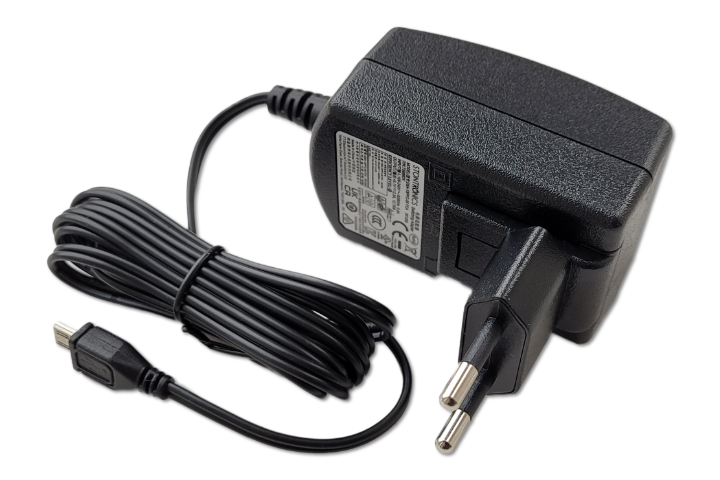 For usage of the Raspberry Pi 3 we suggest the 2,5A power supply.
The power supply has a EU-compatible plug.
Selection of the Max2Play License
With the purchase of this product you receive an additional Max2Play premium license (3 month term)*. You also have the possibility to purchase a 1-year, 2-year or 5-year license. The premium license offers further plugins for more features and extensive support.
*
Important!
There is no automatic extension of your license. You are free to renew it during or after the license period. Owners of the Max2Play Premium License get exclusive news about Max2Play, concerning new features and Plugins. The amount of Plugins is continuously growing.
Here you will find an overview of all the Max2Play Plugins