Raspberry Pi 7'' Touch Display with Hifiberry DAC+ or DIGI+ (Assembly Kit)
Multimedia Interface with Touch Display - Enjoy high-quality audio with comfortable control. Thanks to the integrated power button, you can simply start up and shutdown this system. The 7" display also gives you the opportunity to play your favorite music quickly and easily.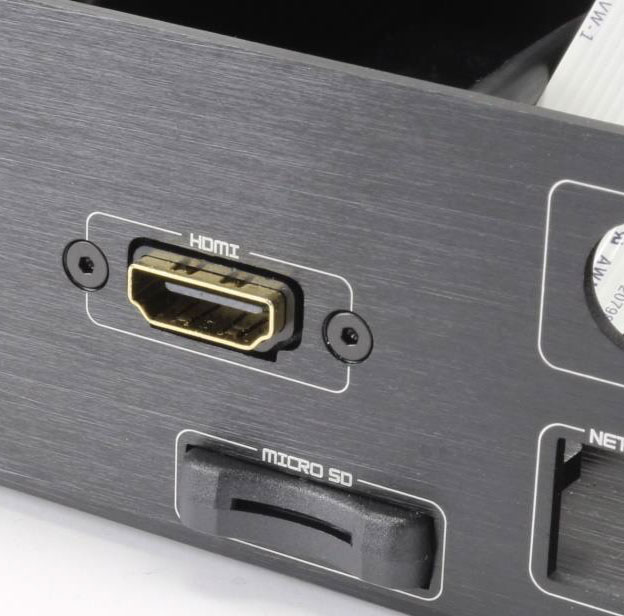 This bundle is a multimedia streamer with display interface for touch control. Equipped with a HiFiBerry HAT sound card, this touch control bundle is also able to play high quality audio. With the custom-designed aluminum case, you can realize your own streamer projects. Whether as a Home Theater controller, part of your Home Automation or as a professional display control, this streamer is distinguished by its versatility and can do all of the above.
With the 7″ touch display you have direct control over your system. Furthermore the device can be easily powered up or shut down with the power button. The power management module supplies the Pi with a stable 5V voltage, taking from a 7 -12V power supply that also powers all the other components and keeps their voltage equally secure. As soon as the power button is pressed, the Raspberry Pi is powered, the device starts up and Max2Play starts as usual. The current boot or shutdown status is indicated by small LEDs. The module is connected to the Pi via jumper cables on the GPIO pins.
With Max2Play, the new 7″ Touch Raspberry Pi unit can be used as a central streamer of your favorite music at home. Due to the adapted power supply, it is perfectly suited to serve as a Squeezebox Server to stream music to other Raspberry Pi units – even synchronously (Multiroom Audio with Max2Play).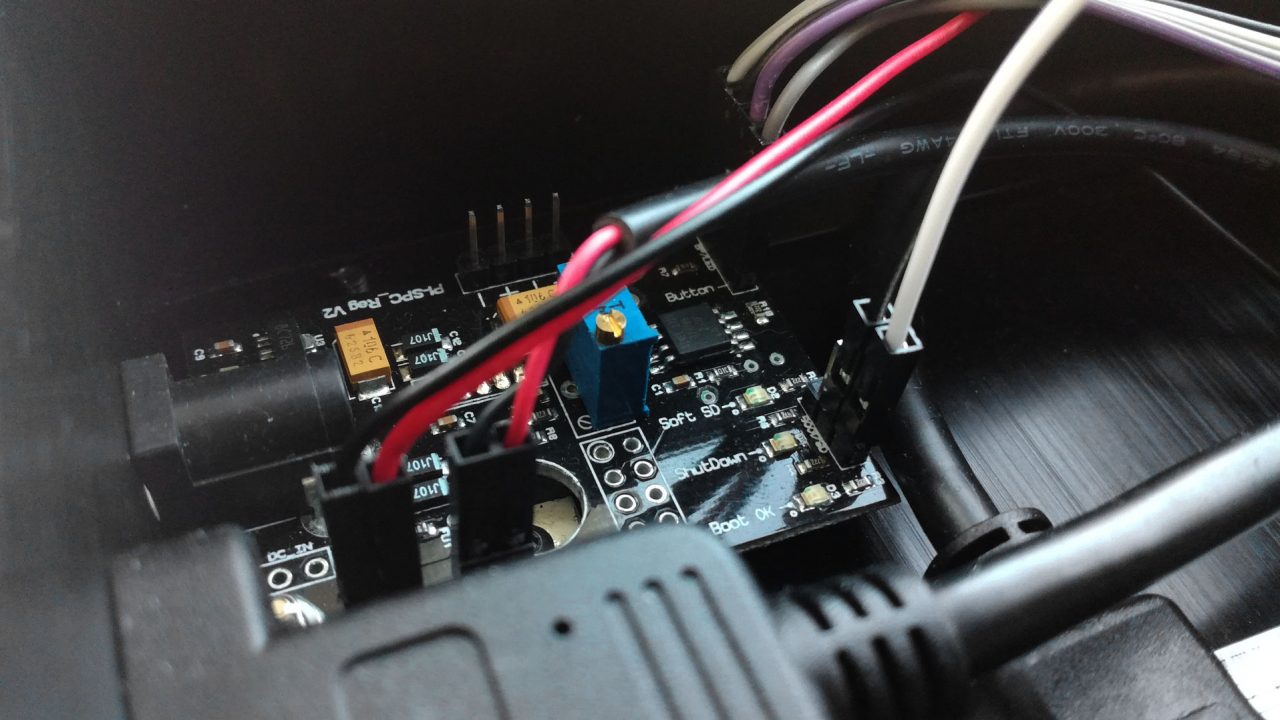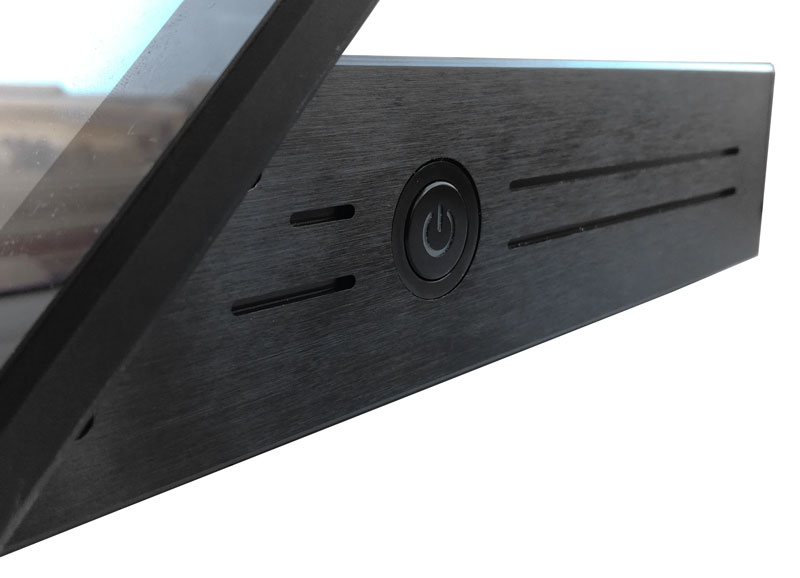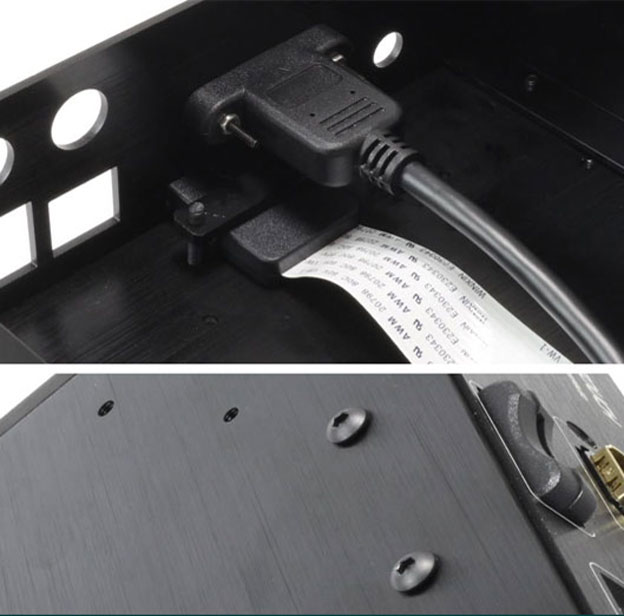 Thanks to the Jivelite touch control, you can comfortably manage your players via the touch display. Services such as Spotify and AirPlay or internet radio can be easily set up and controlled.
Note: This bundle contains all necessary components for the assembly of the renowned touch display, including sound card, display, Raspberry Pi, power supply and SD card. If you already own these components, you can also purchase the case separately.
Detailed assembly instructions for the display bundle can be found here.
Components
Raspberry Pi
Power Supply
HiFiBerry HAT Sound Card
Case kit
Raspberry Pi 7" Touch-Display
Power Management Module
Jumper Cables
Monacor RCA Jack
Class 10 MicroSD card with preinstalled Max2Play Image
---
Note: These two cards already have the necessary GPIO pins to benefit from the secure boot function of the newly installed Power Management Module.
The HiFiBerry Digi+ Pro is a high-quality S/PDIF sound card for the Raspberry Pi and a high-end version of the HiFiBerry Digi+ with various customization options, e.g. the addition of a BNC port.
The HiFiBerry DAC+ Pro is a high-end sound board, offering hardware volume control and a high-quality chip set for powerful, premium sound results.
---
| | | |
| --- | --- | --- |
| Raspberry Pi 3 | | Power Supply 12V / 6A |
| | | |
| The Raspberry Pi 3 Model B creates a combination of speed, features and near-infinite potential for personal, enthusiast, and educational projects. Bluetooth and WiFi are onboard features and do not require additional hardware.. | | For standard performance of this bundle compontents we suggest this power supply. This power supply comes with an EU plug |
| | | |
| --- | --- | --- |
| RaspTouch Case Kit - black | | 7" Touch-Display |
| | | |
| The case was designed and manufactured by Audiophonics. It is completely made of aluminum and provides direct access to all the important ports of the Raspberry Pi and the sound card. A heat strip between the metal body and the Raspberry Pi can be used to regulate any heat development that may occur. | | With the 7″ touch display you have direct control over your system. Furthermore the device can be easily powered up or shut down with the power button. |
Power Management Module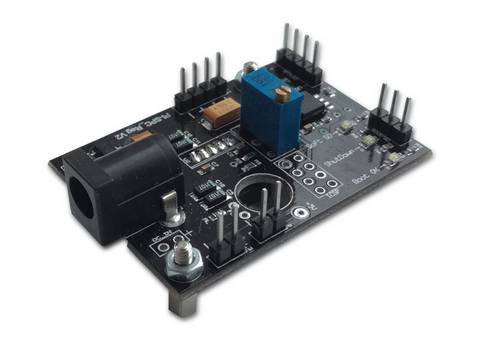 The Audiophonics PI-SPC II power management module with integrated linear control ensures a clean on and off of the Pi – similar to systems used in an ATX PC.
---
Selection of the Max2Play License
With the purchase of this product you receive an additional Max2Play premium license (3 month term)*. You also have the possibility to purchase a 1-year, 2-year or 5-year license. The premium license offers further plugins for more features and extensive support.
*
Important!
There is no automatic extension of your license. You are free to renew it during or after the license period. Owners of the Max2Play Premium License get exclusive news about Max2Play, concerning new features and Plugins. The amount of Plugins is continuously growing.
Here you will find an overview of all the Max2Play Plugins
Plug & Play with Max2Play
Max2Play offers a browser-based administration interface for Raspberry Pi on a Linux basis. With Max2Play, applications (
Max2Play extensions
) can be installed and administrated on a minicomputer without any Linux knowledge. The controls can be accessed via smartphone, tablet or computer, without connecting a mouse or keyboard to the minicomputer. Just put the delivered components together and you can profit from all of the Max2Play features.
We found other products you might like!