JustBoom DAC Zero Bundle with Raspberry Pi Zero W and Max2Play
With this bundle Max2Play can perfectly be used as a high-end audio solution. You only have to connect the sound card, Raspberry Pi Zero and Case and you are ready to go. Perfect for everyone, who wants to do smaller projects but still wants uncompromised audio quality.
You can find a detailed assembly instruction for the JustBoom DAC Zero pHAT and case here.
Components
Raspberry Pi Zero W
Power supply (micro-USB)
JustBoom DAC Zero pHAT sound card
Case
Class 10 microSD-card with preinstalled Max2Play image
| | | |
| --- | --- | --- |
| Raspberry Pi Zero W | | Sound Card |
| | | |
| The Raspberry Pi Zero W is the upgraded version of the Raspberry Pi Zero. It now has integrated WiFi and a bluetooth function. Due to its size the Pi Zero is ideal for IoT and portable projects. | | The DAC Zero is a powerful Digital-to-Analog Converter with a 384kHZ/32bit DAC Chip and a 138mW headphone amplifier. |
Case

Raspberry Pi Zero W Power Supply

The Digi Zero Case is a slim and durable gloss-black case, that can fit and protect both the Raspberry Pi Zero as well as the Justboom Dac Zero pHAT. All ports of the Raspberry Pi and the Dac Zero stay accessible.
For optimal resulsts from the Justboom Digi Zero and the Raspberry Pi Zero we recommend the 2,5A power supply.
The power supply comes with several international plugs.
iFi Audio Power Supply (2,5A)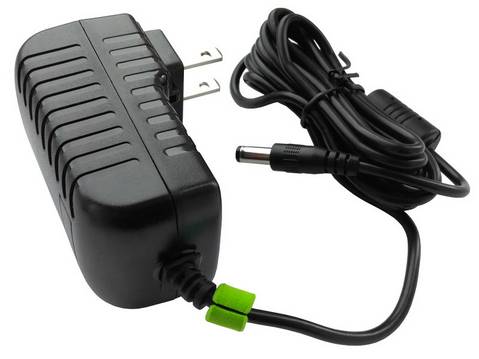 Audiophile SMPS with Active Noise Cancellation, ideal for all DACs and Digis with the Raspberry Pi.
Chose a Max2Play License
With a purchase of this product you receive an additional Max2Play test license*. Also you can directly purchase a 1-year, 2-year or 5-year Max2Play license. The premium license offers additional premium plugins and comprehensive support.
*Important! The license will not be extended automatically. However, you can manually extend your license during or after the testing time. After the test time you can still use your Max2Play setup. Changes to your setupm, which require a premium license can not be made anymore. You can find additional information about the premium features here.


Plug & Play mit Max2Play
Max2Play offers a browser-based administrator interface for Raspberry Pi, based on Linux. With Max2Play you can install and administer applications (Max2Play Addons) on a Raspberry Pi without knowledge about Linux. The setup can be controlled via smartphone, tablet, laptop or any other device in your network - no mouse and keyboard needed anymore. A dedicated Justboom plugin is available.